12V Electrical Folding Copper Cold Hot Water Faucet Tap Boat RV Caravan Camper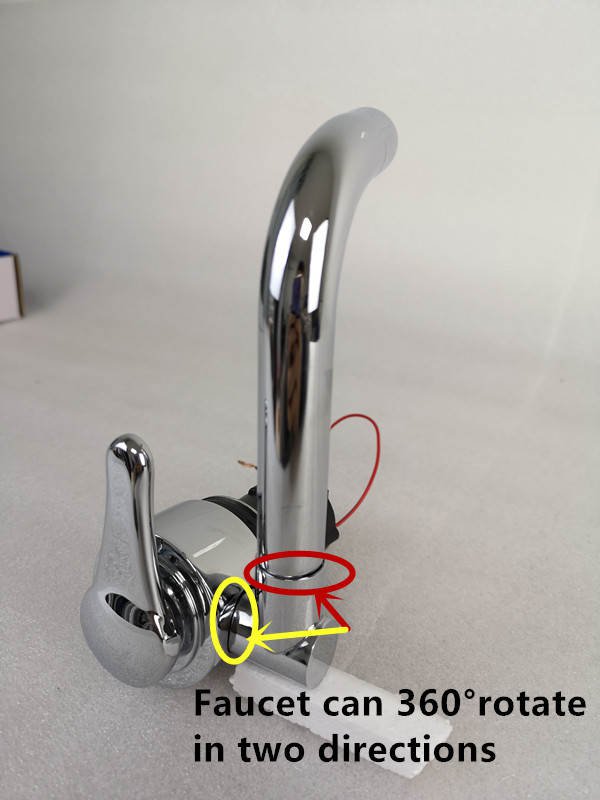 More than 10 available
Details
Shipping: US-Mainland: free (more destinations)
Condition: Refurbished
12V Electrical Folding Copper Cold Hot Water Faucet Tap Boat RV Caravan Camper


This listing price is only for the 12V faucet only, water pump is not included in the listing price.

Product Description

12V electrical faucet

360° Rotating in two directions as shown in the listing photo

Material: Full copper

Handle: Single

Surface treatment: Chromed

Water: for hot and cold water use

Faucet installation hole cut size: 37mm( 1.5 inch)

Dimension: 154mm (6.1 inch) high, 80mm (3.1 inch) wide, for more details, please see the listing size photo.

Hot and cold water hoses are supplied

It is ideal for caravan, motor home, boat, RV, horsebox etc.


The listing price does not include any destination duties/taxes/custom fees/etc that will be due when the product arrives at destination countries/regions. It is the customer's responsibility to pay for all custom duty/taxes/custom fees if any.